FlowCRM Social CRM Software
"Be able to focus on personal interactions and services performance, not data maintenance."
A cloud based Social CRM software package. And, unlike some other social CRM solutions, encourages both competition and collaboration for remarkable results in your company. Amp up your team with FlowCRM's simplicity to use and improve customer engagement. Incorporate proven mechanics such as points, badges, missions and achievements. Inspire a go-and-win culture now!
Improve focus working from a single dashboard to simplify daily operations. Mobile ready, where client data can be accessed and modified during one-on-one customer interactions. Motivate and reward improvement, engagement and services to individuals or teams with an awesome set of user-engaging tools.
Demo Webinars available please scroll to end of the page for contact details.
Gamification at the heart of Social CRM
It's a strategy that brings game mechanics (points, level progression, badges, competition) to non-game contexts. Of all the business trends in recently, gamification is one of the most hyped and publicised. Highly effective at increasing team collaboration, productivity and consequently driving greater results and business growth. Practising team-based competition and involvement of all employees such as managers, service, operations, marketing and finance becoming truly devote in each other's success.
Gamify your way to better service, engagement, or improve outcomes as a study by Salesforce revealed that 90 percent of companies using gamification found their programs successful. Get your team ready for more collaboration and creating positive, impactful cultural change.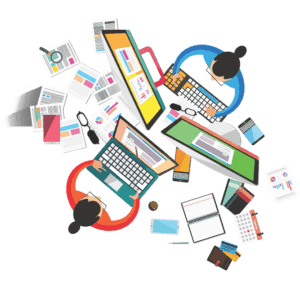 CRM and Marketing Automation
Automated marketing campaigns any Lead, prospect, or client!
Include web forms, email newsletters, autoresponders and automatically create personalised campaigns, to accurately track opportunities, automate tasks, marketing, and workflows.
Now you have more free time to spend on customers, instead of scrambling to keep up.. Connect team members to Deals and sales Tasks, track your leads and sales pipeline, and accurately forecast revenue.. Ever wanted to talk to the people browsing your site? Talk to your clients or prospects directly, whether in your web or mobile, for marketing and support. Capture your leads with the marketing automation tools to follow up with each of them. You can even follow up automatically sending an SMS, or putting together a customised email depending on information entered.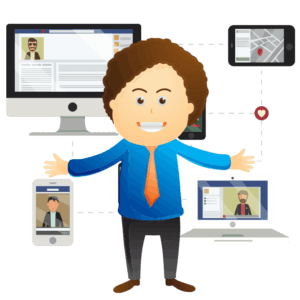 Integrate with FlowLogic and Flowpoint!
And take client experience to a whole new level
We can move or integrate data between your software automatically, so you can focus on your most important work.
With a comprehensive integration using with secure APIs and pre-built connectors, allowing you to connect to your client portal FlowPoint. Or connect to FlowLogic our database engine to integrate with Government databases or your existing ERP, content management, HR and other third-party software. We enable companies to provide client experience that's more personalised and productive. Once key information is identified, our expert team will build any connectors to make sure you can share that data from one central place.
Next Generation All in One CRM
FlowCRM is the next generation CRM Software. It is modern, simple and cloud based, allowing you to work from anywhere, from any device. 
FlowCRM keeps your employees motivated while enhancing marketing automation, customer service, sale essentials and smart campaigns. 
This technology enables your company to grow into a customer focused organisation with productive, driven employees. Make the move and connect all your favourite apps to it such as Google Apps, MS outlook, Social Platforms and much more!
Simply use it on your mobile, and never miss an opportunity. 
Easily Collaborate With Your Team
FlowCRM improves your workflow and makes it easy to collaborate with your team. Simply write your own rules, streamline process based on your unique needs. Collaborate, work smarter and improve internal communications with the next generation CRM. Upload documents, files, spreadsheets, voice recordings and create your own reports.
We love to hear from you.
Get Started now and see it for yourself. Simply complete the form below.