Searching for NDIS software... 
FlowLogic allows you to collect data and gain insight across multiple systems to achieve a competitive advantage.

More Info
PAPERLESS - EFFICIENT - COMPLIANT
Flowlogic will provide managers with information on the state of economic trends or marketplace factors, or to provide an in depth knowledge base about the internal operations of a business.
WE THINK IN COLOR, DISSOLVE PROBLEMS AND DREAM SOLUTIONS.
With over 12 years of development experience we provide Cloud Solutions for NDIS, My Aged Care, Jobactive and Social Services in Australia.
Systems that provide client management, financial data and reporting tools to support and improve your decision-making process
Please book a webinar to explore our trendsetting Flowlogic family that will help you improving outcomes
It takes more than technical expertise, experience, or a global team of talented people to get results. Our initial approach into any partnership is to establish great collaboration from start to finish. This allows us to gain insight of our partners needs and ultimately assist them to the road of success.
If you are looking to purchase a one-stop-solution NDIS software program you face a very big decision: which vendor to choose for your software and in many cases it boils down to two vendors and you are forced to choose between the two.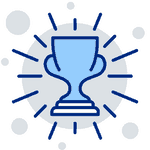 Flowpoint a Cloud-Based Portal, optimised for FlowLogic and preloaded with functions from client engagement to self-service your customers.
Flowpoint a sophisticated cloud solution that will help you improve outcomes, operate efficiently and meet the expectations of today's clients.
A web-based health data management solution for Australian My Aged Care Service Providers of all sizes. It ensures compliance and includes financial management, decision support, electronic statements, data management, client records, client scheduling and reporting.
A software package that offers a complete suite for your participant management. Over the last 3 years, we have worked closely with over 100 NDIS Service Providers who helped to make this a one-stop-solution for the NDIS service providers.
We create high-quality software that is trendsetting and unique. When your organisation accepts a relationship with us, you will get brilliant results in return. However, the road to an excellent final product is marked by multiple milestones. Step by step we go through our proven process, from the initial concept right to the  system architecture, the implementation and finally the quality assurance processes. At the end of this process stands our final goal: an outstanding piece of software that we can deliver to our respected clients.
Payroll, Invoicing and NDIS Bulk Claims
100%
A true one-stop-solution-for NDIS management
100%
A powerful ease of use form and content editor
100%
Paperless office and mobile ready
90%
Compared to other NDIS software providers, Flowlogic isn't expensive, but it isn't super cheap. Datanova offer a one-stop NDIS software package delivered impressive support, so you're definitely getting some serious bang for your buck.
We don't charge per module or feature with the strong focus on up-selling.
We simply have one monthly subscription fee per user,
All features included and with any future build road map items.
We don't let our customers come to the realisation on their own that they need more service than they're currently paying for. We don't offer the same product but with enhanced features and at a greater cost.
We build more than 100 free road map items  for NDIS providers which in return they love.  Our road map is a guide that lets you communicate your vision for your Flowlogic's future. Our road map is not the traditional software road map moreover its an unmatched free service for NDIS providers. You are invited to propose any new feature in Flowlogic or Flowpoint currently unavailable and we build it for free and publish the item our road map.
Reliable. Scalable. Affordable. Secure. We offer hosting and data storage in an Australian facility to security standard ISO 27001/2. With an architecturally designed Cloud Cluster Platform, FlowLogic runs on AWS (Amazon Web Services), ASD (Australian Signals Directory), Department of Defence certified, multihomed, SSL (Secure Socket Layer) secured servers. As systems increase in complexity, you'll need to address stability, backups, performance and functionality issues. Our focus on professional maintenance and support with a focus on increasing productivity and improving the quality of the cloud-based services.
As your systems increase in complexity, you'll need to address stability, performance and functionality issues. Professional maintenance and support is the right way to focus on increasing productivity and improving the quality of software- based services. All Datanova offices and support team are located in Australia. We love to hear from you!