Our Latest Blog Articles
Businesses continually seek competitive advantage for NDIS and Aged Care to establish a competitive advantage in the marketplace. Operational automation and visibility is key – the pace of digital business demands that the right decisions are made at the right time… often at a pace human's can't keep up with. Analytics and automation ensure completeness of information, and the ability to respond to what this information is saying, at the right time. Automation frees up time for innovative new projects by minimising the time teams spend on routine activities.
In residential aged care facilities (RACFs), CRM and electronic systems have the potential to improve care delivery while reducing caregivers' documentation load and increasing the time available for residents' care. In Australia, our audit of the official aged care accreditation reports shows that about one-third of the RACFs that are accredited by the government have used electronic systems to support the management of residents' records and delivery of care.
Data mining is a powerful, new and emerging technology with great potential in an information system. It can be best defined as the automated process of extracting useful knowledge and information including, patterns, associations, trees, changes, trends, anomalies and significant structures from large or complex data sets that are not classified like the My Aged Care.
Over the last years we stepwise implemented our vision of a personal cross-enterprise electronic health record (PEHR) in the Rhine-Neckar-Region in Germany. The patient portal is one part of the PEHR architecture with IHE connectivity. The patient is enabled to access and manage his medical record by use of the patient portal.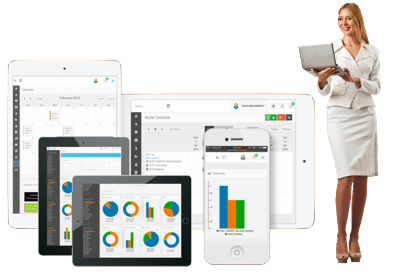 "Be able to focus on personal interactions and services performance, not data maintenance."
Flowlogic a sophisticated, Cloud Solution improve outcomes, operate efficiently, and meet the expectations of today's clients. A range of solutions designed to address the needs of Australian Community Care organisations.
Collect data and gain insight across multiple systems to enhance participant/client outcomes and achieve a competitive advantage.
Amp up your team!
Cloud Services for the Australian Community Service Providers
With over 12 years of development experience we provide Cloud Solutions for NDIS, Aged Care, Social Services and JobActive.
Crafting Cloud Solutions for eCRM, Case Management, ecommerce, mobile, database, web development and innovative in-house digital marketing digital business architects.
Please book a webinar to explore our sophisticated Cloud Solution that will help you improve outcomes