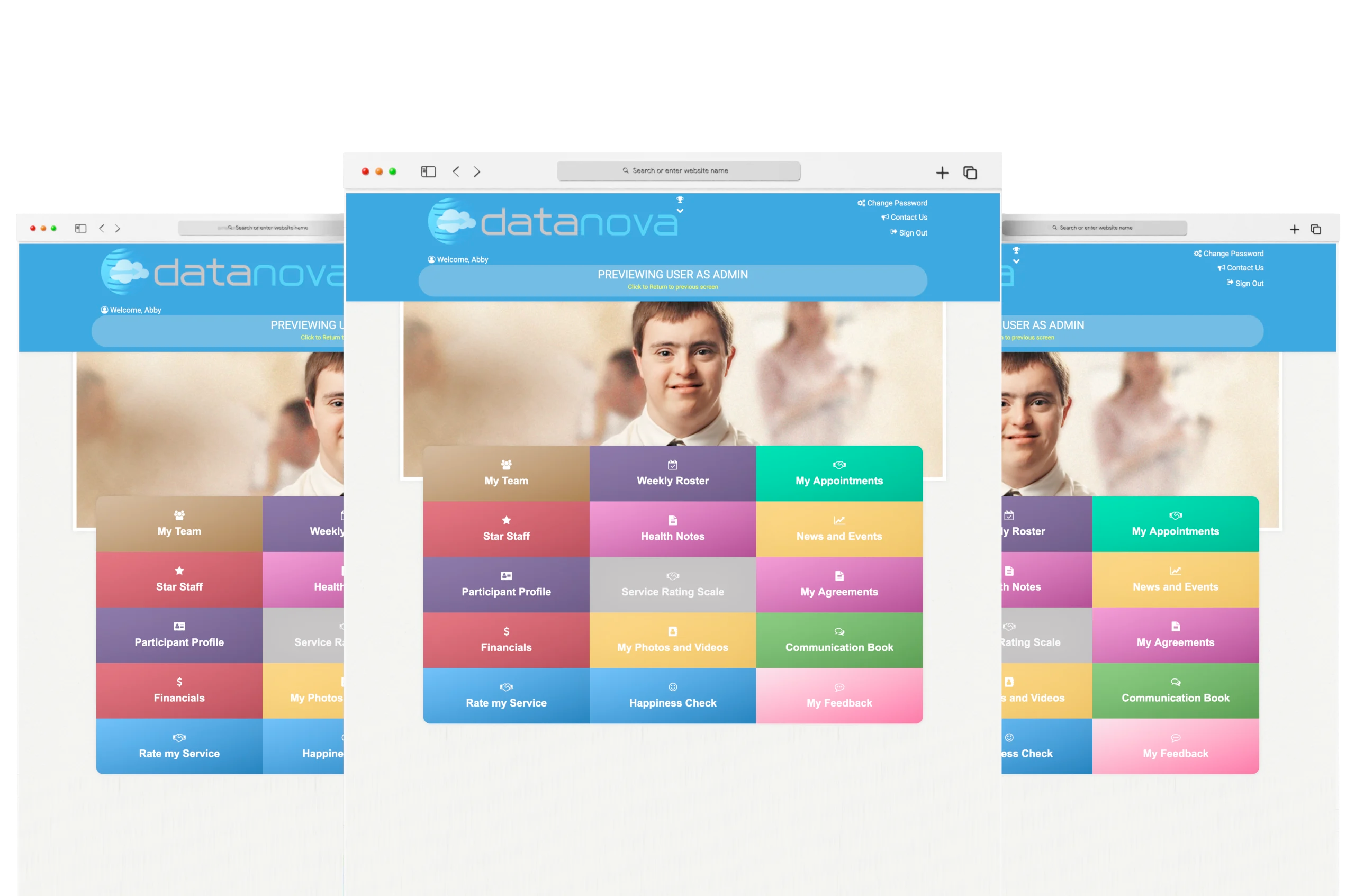 Transforming NDIS Challenges into CRM Opportunities.
My Funding
The 'My Funding' tab displays a detailed explanation of the participant's funding allocation, totally spent, and total remaining. It provides a visual graph at the bottom to allow for a quick view of the allocation spent vs remaining.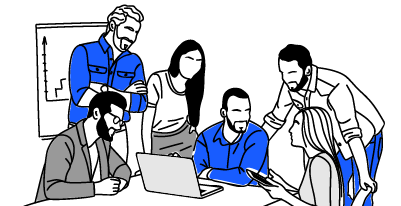 My Agreements
The 'My Agreements' tab shows all of the participant's forms or documents within your system. This may be service agreements, participation forms or any additional documents you may desire to send.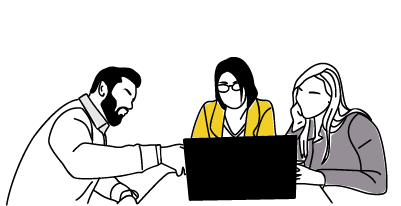 My Appointments
The 'My Appointments' tab renders a detailed explanation of the participant's appointments that have been created within the organisation's FlowLogic system. This will allow the participant to see a visual confirmation.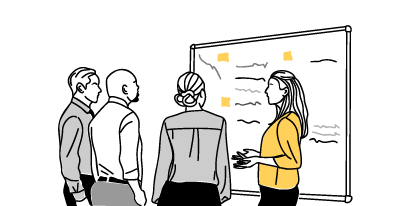 My Communication Book
The 'My Communication Book' tab launches into a detailed explanation of the communications the organisation wishes their participants to see.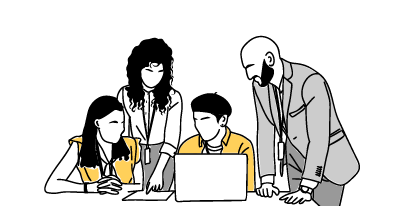 My Roster
The 'My Roster' tab displays a detailed list of the future shift the organisation has scheduled with the participant. It shows the staff first name, a photo and a bio and the details of the shift.
My Photos and Videos
It enables workers and participants to upload any photos or videos that were taken during a shift or group activity. This enables the participant to have access to all their footage.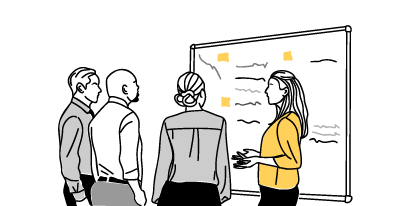 My Welcome Pack
The 'Welcome Packs' tab enables the admin to allow access to any additional documents or welcome packs they would like participants to view.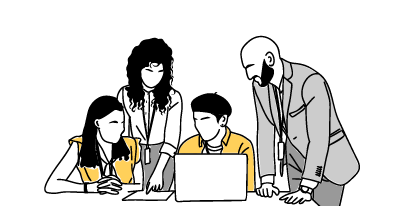 My Staff Star Rating
This gives the participant the ability to rate their staff much the same as a preferred worker list works. They are able to rate the staff out of 5 and submit feedback in.
Rate My Service
The 'Rate My Service' tab enables participants to provide staff or organisational feedback regarding the services provided to them and the quality of that service.
Efficiency Meets Compassion: CRM for NDIS Providers.
Our implementation team will assist you to achieve great results across. The above implementation graphic outlines the twelve weeks timeline tasks.
Work with our Implementation and Data Captain team to realise value quickly and choose longer-term engagements for more individualised services for your company.

0
Billion
Over 1B Revenue Generated
Teagan Meredith
UX/UI Designer
This is a brilliant system, all our needs in one! The training with Alana M has been incredible and she has been so patient with us. The process from the start has been a great experience and all staff we have encountered have been so lovely.
Would highly recommend them.
Our Care Management software is a powerful tool that's even more powerful with build-in ERP functionality under the hood. All combined your management will understand the health of your business with a one-stop NDIS, AGED CARE, Child Protection, Housing and Allied Health management platform to track the entire business cycle.Accurately forecast revenue based on historical trends Track billable and claimable hours against staff hours to identify gaps. Benefit from ongoing or one-time, targeted pre- and post-go-live services.
Office 365 integration
Edit your Microsft documents direct within Flowlogic and store it on our unlimited drive or you One-drive.
Finance application
MYOB Advanced, XERO, QuickBooks *, Keypay and Paycat.
Productivity
PRODA, GOOGLE, Docu-Sign, Google, Facebook, and Microsoft 2-factor authentication.