Smart cloud software for effective case management across many channels
Paperless - Efficient - Compliant
A process to plan, seek, advocate for, and monitor services from different social services or health care organisations and staff on behalf of a client. The process enables social workers in an organisation, or in different organisations, to coordinate their efforts to serve a given client through professional teamwork, thus expanding the range of needed services offered.
Case management limits problems arising from fragmentation of services, staff turnover, and inadequate coordination among providers. Case management can occur within a single, large organisation or within a community program that coordinates services among settings (Barker, 2003).
Streamline and automate processes with our human services software to maximise organisational efficiency and reduce backlogs. Fully engage electronically with participants, clients and their representatives. Provide real-time, 360-degree views to empower caseworkers and optimise outcomes.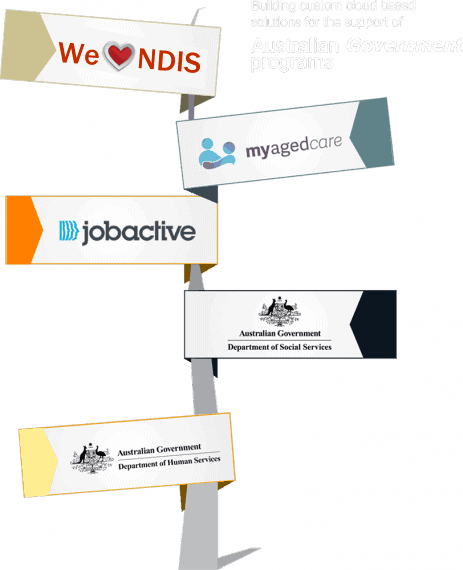 Designed for a broad range of human service organisations
Counselling, mental and behavioural health, disability support, outreach, education, mediation and residential services.
Our case management and services delivery cloud-based software is designed for a broad range of human service organisations – including counselling, mental and behavioural health,  disability support, outreach, education, mediation and residential services.
Delivering an impressive return on investment by integrating scheduling and calendaring, critical incident notes, service planning, service delivery tracking, billing, outcomes evaluation, reporting, referrals, wait-listing and document management in one intuitive package. 
You can use a state-of-the-art cloud case management system right now. Our customers have been accessing their case data online for some time,  our web-based product has been thoroughly tested by satisfied users. And they all agree that their work is more efficient now that paper-based.
A solution to assist your case managers and clients to progress towards a life of greater safety and stability. Optimise your client functioning and well-being by providing and coordinating high-quality software, in the most effective and efficient manner possible.
Client tracking software to eliminate case paperwork
Securely store electronic and scanned documents, photographs, audio and video files
Our case management software includes a built-in document management to securely store all case related electronic files such as electronic and scanned documents, photographs, audio and video files.
Hard copy documents can be scanned directly to a case from any suitable network scanner.  Up-to-date documents and files are available via a web-browser for users with sufficient case rights.
Engineered for the Mobile Worker
Work from anywhere: laptop, tablet or mobile device
FlowLogic enables you to work  paperless and more efficiently and be Government compliant. On top of that, FlowLogic allows you to work from anywhere, as long as you have internet connection, whether it be on a desktop computer, laptop, tablet device or the iPhone or any Android device.
Desktop computer
Laptop
Tablet
Smartphone
It's all about collaboration
Streamline the process, work together
Collaboration with other social workers, other disciplines, and other organisations are integrated into the case management software process. 
All case management activities are documented in the appropriate client record electronically and secured, maintained, and disclosed in accordance with regulatory, legislative, statutory, and employer requirements. 
Collaboration tools in our case management software will empower your staff with up-to-date, real-time information on their caseload, tasks, and other responsibilities.
 Additional features:
Management of Client 
Client Management
Complete and Integrated Business Workflow Management
Employee Record Management
Integrated Package and Budget Management 
Case Management
Point of Care
Scheduling
Mobility
Open architecture to support interfacing and integration to external Payroll, HR, Award interpretation and Finance software
Brokerage and Outsourced Service
Provider Management Employee Portal
Funding Program Management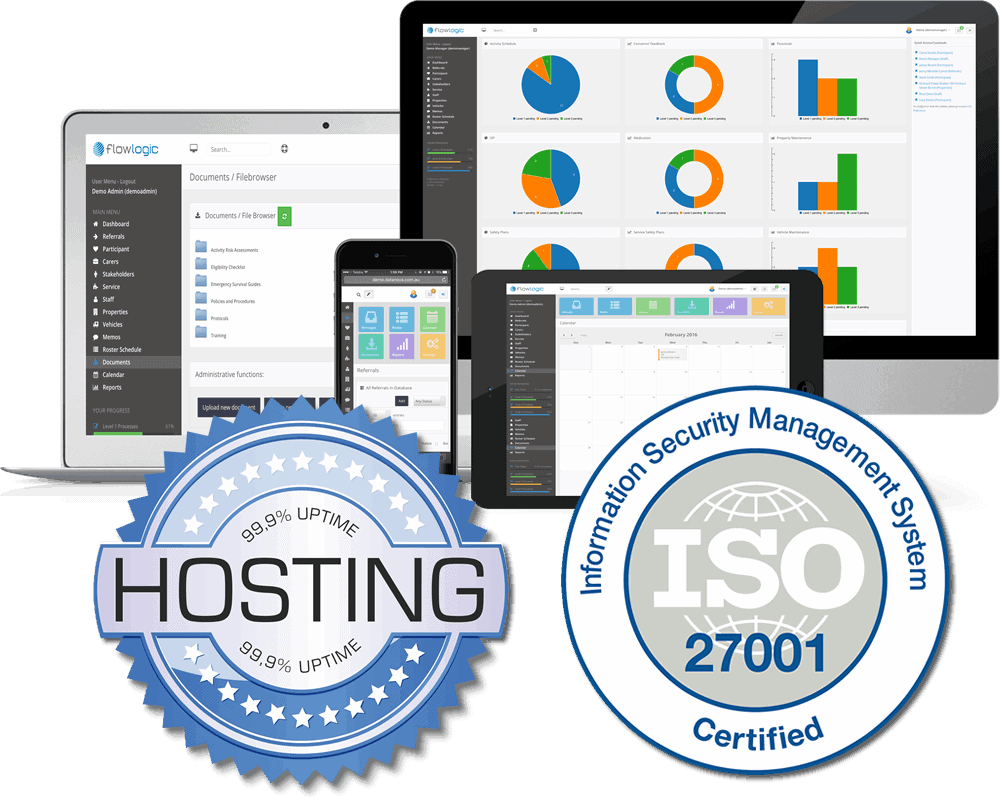 Social work case management software plus Client Portal
The Portal allows clients and their participants, clients, respondents, lawyers, organisations and citizens to interact with the system. This empowers clients, eliminates double handling, reduces errors, speeds up processes and delivers government 2.0 services. 
Roster can be integrated to Payroll
Claim Acknowledgement reconciliation
MDS Reporting and built-in Report Writer
Integrated Business Intelligence
Create Your Own Forms
Complete flexibility to define what client information is important to your organisation. In a few minutes, change the names of fields, add your own, No IT staff required!
Streamline Service Delivery
Supports the entire life cycle of a client from referral, through screening, risk and needs assessment, service delivery, discharge, re-entry, and aftercare, focus on delivering your mandate.
Manage Documents
Case Workers can easily manage and view all Case-related documents  and if users can easily attach documents and other case-related files to cases and their sub-entities.
Keep Historical Data
With one click, see a client's complete history when they were admitted, staff members assigned to them, history of treatment, case notes, and any other involvement. With this information on hand staff can quickly assess the entire history.
Compliance and Workflows
Workflow management allows you to deliver on your internal and external KPI's. Deliver the right information to the right people at the right time. Worrying about contract compliance and audits will be a thing of the past.
Top-Notch Security
Possible to restrict access to particular types of client information. You can even specify, on a per client basis, exactly which users are allowed to see specific types of information.
Cloud Based
FlowLogic is a cloud-based software and is accessed via a web browser. This means that you can work form anywhere, as long as there is internet connection, be it on desktop, laptop or mobile device.
Managing claims is simple
Managing claims and invoicing is simple with the Flowlogic Funding and managing budget main screen. Run and export any funding claims in the correct format that are ready to be uploaded or send direct to portals.
Build Individual Action Plans
Reminders to identify client needs and build action plans for services, or if you want to build an action plan for screening, risk and needs assessment, service delivery, discharge, re-entry, and aftercare. Reminders and easy to schedule tasks building multiple custom action plans to help you stay on track.
Detailed FlowLogic Product Presentation