NDIS & AGED CARE CLIENT PORTAL
For Participant and Consumer Engagement
Datanova is very excited to introduce FlowPoint, a cloud based portal preloaded with functions to engage and self-service your participants and consumers. FlowPoint is optimised for FlowLogic, our sophisticated one-stop-solution for NDIS and MyAgedCare is designed to address the needs of Australian community care organisations. Flowpoint supplements your organisation in improving goal outcomes, operating more efficiently, and in meeting the expectations of today's participants and consumers.
Your participants and consumers will be empowered to exercise choice, control and have access to a wide range of mainstream and community-based support.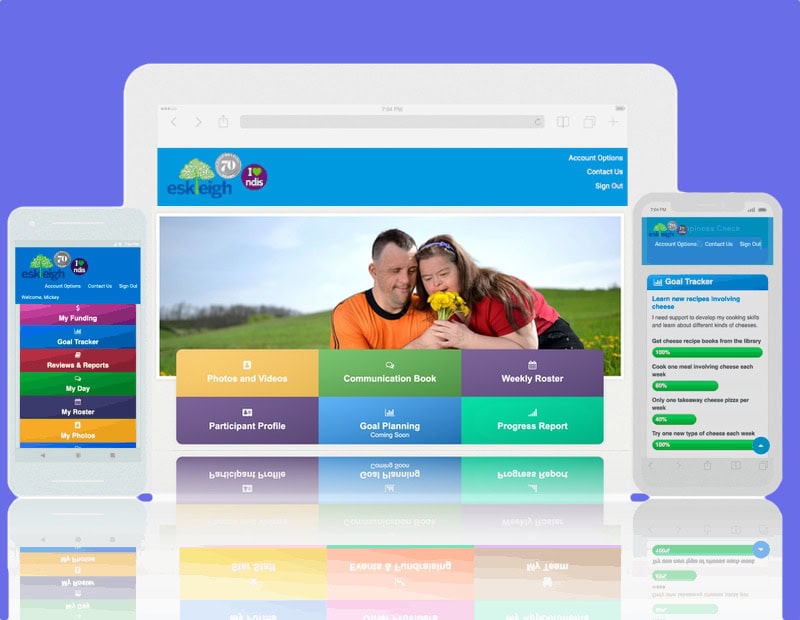 How does my organisation benefit from using Flowpoint?
Improve service to ensure enduring relationships with participants and consumers. FlowPoint gives each client a unique, personal and preferred perspective of your services.
Real-time tracking of goals and funding

Access to real-time information

Customisable look and feel

Activities and events

Appointments and Roster

Sign-off Service Agreements

Accurate, real-time view of funding
Deliver a great participant and consumer experience
Here's why you'll love FlowPoint:
View your current support plans.

Better communication and collaboration.

More efficient processes and improvements.

View your current care approvals.

Improved client satisfaction and retention.

View services you are currently receiving.

View and upload attachments.

Data collection 24X7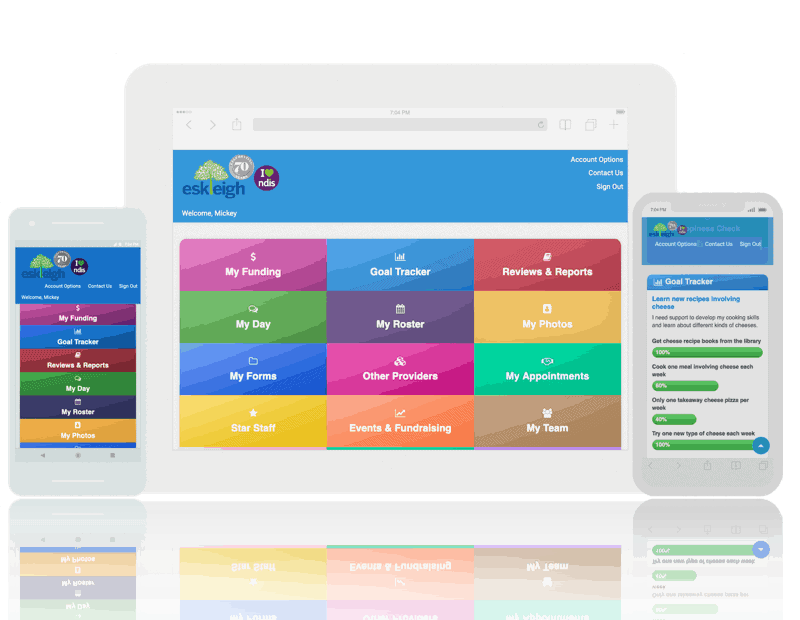 Take customer experience to a whole new level
Flowpoint is an opportunity to take your participants and consumers experience to a new level. Viewing information on the Services about the progress and the receiving care through My Aged Care and NDIS
24/7 self-service provides your participants and consumers with a single point of access via a web browser on any device to application, content, services and a personalised experience that will lead to higher satisfaction.
Integrated Smart Goal Monitoring
Whether it is a shift on the roster or checking the status of goals outcomes, FlowPoint lets your participants and consumers do all of this from one single interface the client portal.
It is your participants and consumers one-stop-shop for all funding, support and goal activities. Smart goal history monitoring is an integrated, real-time service allowing to build true transparency that help participants and consumers to focus on what matters most: making every goal extraordinary.