Our Flowlogic Family cloud applications empower healthcare companies with the most trendsetting complete industry solutions with advanced tools to boost efficiency and enhance real-time situational awareness. That's why forged Flowlogic, an all-in-one platform designed to equip service providers with the tools they need to succeed.
We provide Australian and New Zealand Service Providers with trendsetting cloud-based Software Solutions to manage effectiveness and compliance under Disability, MyAged Care, NDIS, Foster Care, Housing, and other Australian Social Services.
Our systems provide the most actionable data and insights into the industry and make this data available to our clients.
We improve outcomes, operate efficiently, and meet today's clients' expectations by ensuring existing requirements are explicitly understood before the commencement of any work and then soliciting feedback to ensure continuing


and complete satisfaction with the services provided. Build a mutually profitable relationship with our customers, ensuring their long-term success by understanding their needs and the needs of their participants, consumers, clients and families.
Driving continual improvement and innovation based on efficient business processes, well- defined measurements, best practices, and client surveys. Develop staff competencies, creativity, empowerment and accountability through appropriate development programs and show strong management involvement and commitment.

As the founder of Datanova Holdings, my mission is helping Disability Service Providers across Australia and New Zealand to drive adoption for the industry fast changes and to implement our Flowlogic Family solution successfully. I work closely with over hundred Australian and New Zealand Service providers who helped to make our software package a trendsetting one-stop-solution.

I have spent almost five years in this role and in this time, I have developed a fairly broad perspective what works and what doesn't when it comes to adoption.

The successful completion of any work is generally not an individual effor t. It is an outcome of dedicated and cumulative effor ts of a number of people, each having its own impor tance to the objective. This message is a value of thanks and gratitude towards all those people who have implicitly or explicitly contributed in their own unique way towards making Flowlogic Family a great success and the winner of the 2021/22 and 2023 Australian Enterprise Awards For Best NDIS Software Solution.
Dedicated Support
From onboarding to ongoing education, to maximise the benefits of Flowlogic.
BI Reporting engine
Gain actionable insights to drive your business strategy and performance.
extensive rostering
Taking your needs seriously. Bringing your print to life. The write kind of solutions.
self-serviced Client Portal
Allows participants to access essential information, and manage their plans with ease.
complete finance integration
Through intuitive reporting and real-time insights, a complete overview of your financial landscape.
Proda & pace API Integration
Proda API integration ensures smooth data exchange with government systems.
DON'T TAKE OUR WORD FOR IT!
PLEASE READ WHAT OUR CUSTOMERS SAY ABOUT US.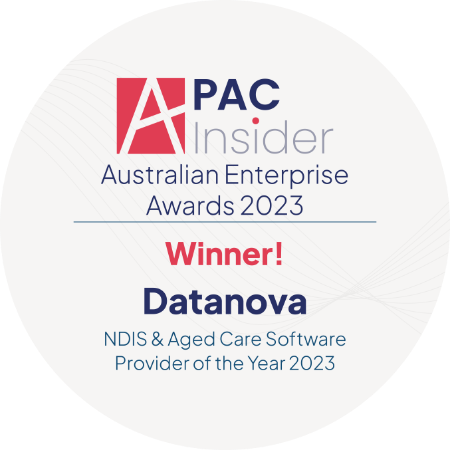 WINNER OF THE 2021/22/23 AUSTRALIAN ENTERPRISE AWARDS
WINNER THREE TIMES IN A ROW FROM 2021 – 2023 OF THE AUSTRALIAN ENTERPRISE AWARDS FOR BEST NDIS, AND AGED CARE SOFTWARE SOLUTION.