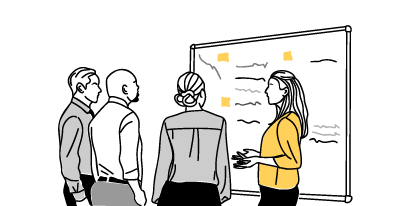 TERMS & CONDITIONS – TABLE OF CONTENTS
Appropriate Use of the Service
Domain Names
Payment Obligations
Client Liabilities and Indemnification
Terms, Termination & Reinstatement
Disclaimer of Warranty
Limitation of Liability
Miscellaneous
Agreement
This Terms of Services Agreement (the "Agreement") contains the complete terms and conditions which govern your subscription to Web hosting, e-Commerce and other Internet-related services provided by Datanova (the "Services"). As used in this Agreement, "Provider" means Secure Your Domain Pty Ltd trading as Datanova and "Client", "you", or "your" means you. By accepting any quotation, you acknowledge that you have read the Agreement, and you agree to its terms and conditions. As referred to in this Agreement, "Site" refers to a World Wide Web site and "Datanova Site" refers to the Site located at the URL http://www.datanova.com.au, or any other successor Sites owned or maintained by Datanova.
1. Appropriate Use of the Service
Datanova provides the Services exclusively and makes no effort to edit, control, monitor or restrict the content of data other than as necessary to provide such Services. Client Content. Client agrees that it will not distribute, electronically transmit or display any materials supplied by Client – or through Client by a third party – to any Datanova server in connection with Client's use of the Services which (but are not limited to):
Violate any state, federal or foreign laws or regulations
Infringe on any intellectual property rights (e.g. copyright, trademark, patent or other proprietary rights) of Datanova or any third party
Are defamatory, slanderous or trade libellous, threatening or harassing content of any type
File sharing music, software, bit torrents, video or pictures that contain copyright=
Proxy server software (any type) used to hide users IP or cache content
Are discriminatory based on gender, race, age or promote hate
Contain any type of pornography or illegal drugs or substances
Violate any Datanova policy posted on the Datanova Site including, but not limited to, our Acceptable Use and Privacy Policy
Contain viruses or other computer programming defects which result in damage to Datanova, its servers or any third party
Disk Space/Data Transfer.
The Client may occupy only the amount of disk space allocated on the Datanova Server and utilize no more than the network data transfer that is allocated by Datanova. Additional fees will be charged for exceeding the disk space and/or network bandwidth allowance of your selected plan.
Applicable Charges.
All works performed by Datanova to you after signed acceptance of delivery of Service will unless otherwise agreed upon, attract Datanova's standard rate of charge. This includes, but is not limited to, the rectification of errors caused by you, updates by you and or any modifications after the fact by you or required by you. After delivery Datanova accepts no responsibility for any fault or error with the Service provided unless agreed upon.
Spam Policy.
Client shall not use our Services for chain letters, junk mail, spamming, bulk mailing (more than 500 recipients) advertising or any use of distribution or mailing lists to any person who has not given specific permission to be included in such a process. Client also shall not engage in any unsolicited email practices using Datanova Servers or other infrastructure, or otherwise, that mentions or reference any domain hosted on Datanova servers or parked on Datanova DNS servers.
Server Loads.
Client agrees that any hosting account that uses excessive CPU or Memory resources (25% or more) for a sustained period of time (ten minutes or more) may be suspended at any time without notice. Datanova reserves the right to terminate sites that are repeatedly using excessive resources at any time with prior notification. Datanova will provide the offer to backup the client's data and provide on disc for collection if required. Licensed Software Only. Client agrees to use only properly licensed third party software in connection with Client's use of the Services.
Back-Up Files and Processing.
Datanova takes all reasonable steps to safeguard the Datanova Servers and the data contained there in, however Datanova will not be responsible for any loss of Client data or DNS records stored or intended to be stored on the Datanova Servers and/or back-up devices. The Client will not be entitled to any form of compensation from Datanova in the event of loss of data. You as the client are responsible for your own backups. Whilst Datanova actively performs a variety of backups, there may be times when the backups fail or become unavailable. As such the final responsibility for all your data stored on Datanova Servers is ultimately your own. By acknowledging and signing your agreement you free Datanova from any legal action in the event of data loss and you agree that you will not be entitled to any form of compensation for said loss.
Software Updates.
The client agrees that applications and scripts installed or uploaded are the responsibility of the client and must be kept up-to-date. Failure to do so may expose our servers to possible exploits and costs to restore services may be recovered from the client of the site initially affected.
Termination.
Datanova reserves the right to refuse service to anyone. Datanova, in its sole discretion, may immediately terminate this Agreement if Client engages in any of the foregoing. To report any unacceptable behaviour by a third party using the Services, please contact abuse@datanova.com.au 2. Domain Names Domain Name Applications. Domain Name Registrations are for the period of: .au – 2 Years, .com/.net/.org – 1 Year. Domain names are subject to availability and as per policy of the respective Domain Name Authority. The client agrees to accurately provide all details to the best of their knowledge to assist with the application. Domain Name Transfers. Domain Name Transfers can only be processed with the Domain Name Password (Auth-Info for .au & EPP for .com/.net etc.). Australian Domain names (.au) due to expire within 90 days will be automatically renewed for a further 2 Year period and International Domains (.com/.net/.org etc.) will be renewed for a further 1 year period. The clients accept that domain name transfers will be rejected if the domain name has been recently registered or transferred within the last 30 days or is in Domain Locked status. Domain Transfers will also be rejected if the Client Authorisation email sent by the registry is not responded to.
3. Payment Obligations
Service Fees. Datanova shall either (i) debit the Client's credit card (when the Client provides such information), or (ii) produce an invoice, which will be delivered to the Client by email with additional payment methods. All new accounts must be paid prior to the new account becoming active on our servers. Domain name registration fees must be paid upfront before the domain name will be registered. Datanova accepts no responsibility for domain names registered by another party prior to the Client paying the outstanding amount. On-going invoices will be issued seven (7) days prior to the due date. A reminder will be issued three (3) days after the due date. The account will be automatically suspended ten (10) days after the due date, and a notice will be issued advising of the suspension. Datanova shall be entitled to immediately terminate this Agreement thirty days (30) after non-payment or from failure to make timely payments. If Client terminates this Agreement in accordance with Section 5 hereunder, Client shall be responsible for any outstanding fees owed to Datanova and agrees to pay any and all fees incurred by Client. Because the Services are provided on a monthly basis, unless a contract is in place, Client will be responsible for Service fees incurred each month regardless of when Client provides notice of termination. Thus, for example, if Client provides notice to terminate on the 15th of a particular month, Client will still owe fees for the entire month and such fees will not be pro-rated or refunded. If Client has retained the Services for one (1) year and has pre-paid Datanova for such Services, refunds will be issued for any unused full month portions less one month of the Services upon Clients request. Therefore, if the Client's account is cancelled at any point during the one (1) year term, the Client will be entitled to a refund for all but one of the full months remaining after notice given by the 25th of the preceding month. Late payments. Any payment not received within 10 days after due date may incur a late payment fee of $5.50. Customer also shall pay to Datanova all expenses incurred by Datanova in exercising any of its rights under this Agreement or applicable law with respect to a Payment Default or other breach by Customer, including, but not limited to, reasonable Solicitors fees and the fees of any collection agency retained by Datanova. Taxes. The customer will be responsible for and will pay in full, any taxes and similar fees now in force or enacted in the future imposed on the transaction and/or the delivery of Services. Domain Names. If Client chooses to register a domain name(s) through Datanova, Client acknowledges and agrees that Client will pay a registration fee(s) to register the domain name(s) with the applicable domain name registrar. Datanova does not offer refunds for domain name registrations for any reason, including misspelling of the domain name. Domain name registration fees must be paid upfront. Datanova accepts no responsibility for domain names registered by another party prior to the Client paying any outstanding amount.
4. Client Liabilities and Indemnification
The parties agree that in no event shall Datanova be liable to any third party for Client's breach or alleged breach of any of the terms and conditions set forth in this Agreement. Client agrees to defend, indemnify and hold harmless Datanova from any and all expenses, losses, liabilities, damages or third party claims resulting from Client's breach or alleged breach of any Client obligations set forth hereunder.
5. Terms, Termination & Reinstatement Terms & Termination.
Subject to the terms and conditions hereof, this Agreement shall be effective on the date you register for the Services, and shall continue in effect on a month-to-month basis unless otherwise specified by separate agreement (the "Term") unless terminated earlier pursuant to the provisions of this Section 4. Either party will have the right to terminate this Agreement upon notice to the other party. All cancellation requests must be received by the 25th of the respective month of cancellation. Sections 3 – 8 shall survive termination or expiration of this Agreement. Suspension. If Datanova suspends any type of account for non-payment, Client shall be allowed to reinstate Client's use of the Services within Five (5) business days of suspension upon approval from Datanova and the receipt of full payment of balances due. Termination. If a Client terminates their account, Datanova will disable and remove the account(s) the day the client specifies the cancellation to take place and all archives of the client's website(s) and files will be removed. Should the client be in arrears for 30 days or more, as per section 2, the client's site(s) may be terminated without further notice and Datanova will not maintain or provide an archival copy of the Clients Web site(s) or files of any type? It is the sole responsibility of the Client to back up and copy any data off the server prior to the date provided in their cancellation notice or termination date.
6. Disclaimer of Warranty
The services, the Datanova site, including without limitation, all products and services displayed or offered on the Datanova site, and all text, graphics, links and applications are provided to client on an 'as is' basis and without warranty of any kind. Datanova disclaims all warranties, express or implied, with respect to each of the foregoing, without limitation, any warranty of merchantability, fitness for a particular purpose, non-infringement or arising from a course of dealing. Without limiting the generality of the foregoing, Datanova specifically disclaims any warranty that:
The services will be uninterrupted or error-free
Defects will be corrected as soon as possible
There are no viruses or other harmful components
The security methods employed will be sufficient
7. Limitation of Liability
In no event shall Datanova be liable for damages resulting from loss of data, profits, use of the Datanova site or any Datanova products or services, or for any incidental, indirect, punitive, or consequential damages in connection with this agreement or in connection with any products or services provided hereunder. In no event shall Datanova cumulative liability exceed an amount greater than one hundred dollars ($100.00).
8. Miscellaneous Notices.
Any notices or communication under this Agreement shall be in writing and shall be deemed delivered to the party receiving such communication at the address specified below (1) on the delivery date if delivered personally to the party, or a representative of the party; (2) one business day after deposit with a commercial overnight carrier, with written verification of receipt; (3) five business days after the mailing date, whether or not received, if sent by postal mail, return receipt requested; (4) on the delivery date if transmitted by confirmed facsimile. If posting correspondence to Datanova please use the following address details: Datanova PO Box 1624 Buderim, QLD, 4556
9. Agreement
If any of the provisions, or portions thereof, of this Agreement, are found to be invalid under any applicable statute or rule of law, then, that provision notwithstanding, this Agreement shall remain in full force and effect and such provision or portion thereof shall be deemed omitted. This Agreement (including the Exhibits, attachments and/or addenda, if any,) represents the entire agreement of the parties with respect of the subject matter hereof and supersedes all prior and/or contemporaneous agreements or understandings, written or oral between the parties with respect to the subject matter hereof. This Agreement and the rights granted and obligations undertaken hereunder may not be transferred, assigned or delegated in any manner by Client, but may be so transferred, assigned or delegated by Datanova. Any waiver or any provision of this Agreement, or a delay by any party in the enforcement of any right hereunder, shall neither be construed as a continuing waiver nor create an expectation of non-enforcement of that or any other provision or right. In any legal proceeding between the parties under this Agreement, the prevailing party shall be entitled to recover its costs, expenses and reasonable attorneys' fees. This Agreement is made under and shall be governed by the laws of Australia, except with regard to its conflict of law rules. This Agreement and Datanova's policies are subject to change by Datanova without notice. Continued usage of the Services after a change to this Agreement by Datanova or after a new policy is implemented and posted on the Datanova Site constitutes your acceptance of such change or policy. We encourage you to regularly check the Datanova Site for any changes or additions.